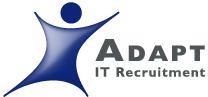 Technical Support Analyst
Location Shropshire Salary Circa £23k
Category Permanent Jobs Type IT Jobs
Candidates should have at least 2 years experience in an IT support environment using Microsoft Windows 7 Enterprise, MS-Office and Active Directory.
Your primary role will be to provide face to face, telephone and email support to local and remote users. Good knowledge of configuration, installation and maintenance of desktop and laptop PC's is essential and knowledge of server operating systems would be beneficial (Windows Server 2012, Active Directory and MS-Exchange).
Ideally any knowledge of Networking, Firewalls, VM-Ware and IP based telephone systems would be preferred.
Excellent communication skills are essential and the ability to understand and address technical issues from users with differing technical backgrounds. Candidates may be required to provide support at my clients other sites so a driving licence is essential.
Contact Mike King Telephone 01908 373373