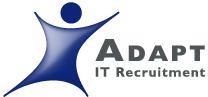 Junior Web Developer
Location Milton Keynes, Buckinghamshire Salary Negotiable DOE
Category Permanent Jobs Type IT Jobs
My Milton Keynes based client requires a Junior Web Developer to work on a number of progressive web and mobile solutions across a broad range of industries.
You will be working in a fast moving environment, and your focus will be on building dynamically driven websites with back end functionality. This will include content management systems and server-side application development. This role requires a knowledge of HTML/XHTML, CSS, XML, AJAX, JQuery, also required are MYSQL, .NET, C#. Cross browser integration is also essential as is the ability to come up with new and innovative ideas and solutions to get the best out of the development projects. This role may suit a graduate with a passion for web development.
An aptitude for any of the following skills are also desirable but not essential: JSON, VB and Apps (both iOS and Android SDK's).
This is an excellent opportunity for a personable and flexible individual who will excel providing hands on development and support, you will be working with our Lead Developer on large projects but also working independently on smaller projects. You must be conscientious, have good communication skills, be a team player and have the ability to thrive under pressure whilst maintaining high levels of attention to detail.
Contact Mike King Telephone 01908 373373